The Rhino Holiday Gift Guide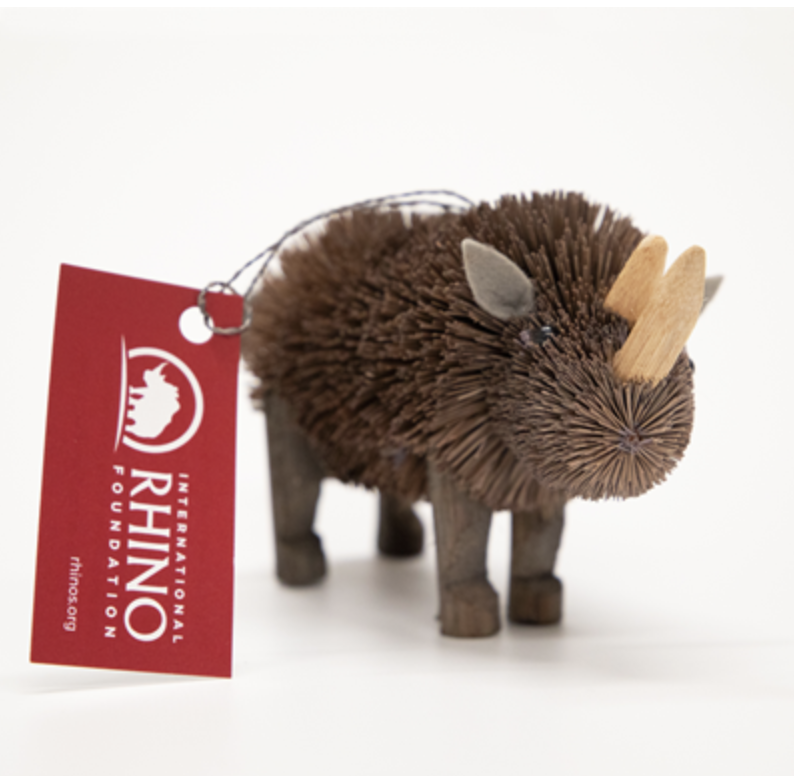 Tis the season to take home a rhino or rather your favorite rhino gifts. The International Rhino Foundation (IRF) has a selection of gift ideas for the rhino lovers in your life.
Place your orders by December 11th to guarantee delivery by Christmas!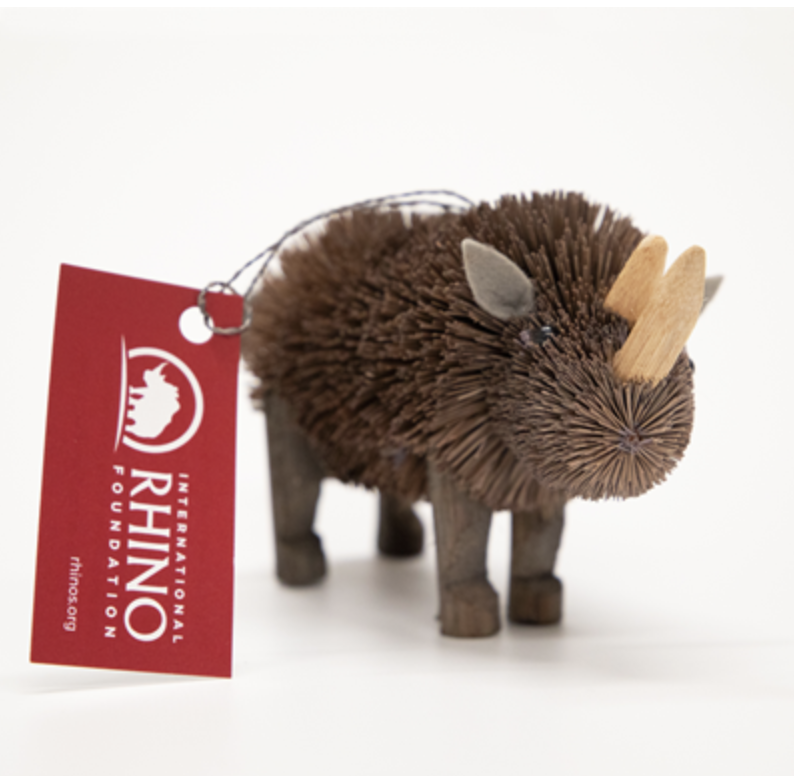 The 2022 IRF ornament is now available but only while supplies last. This adorable brush art rhino ornament was hand-made in the Philippines from the long thick leaf stems of the buri sugar palm. Buri palm is native to parts of India, Southeast Asia, and Australia. The palm fiber is harvested, soaked, bleached, and dried. Bundles of fibers are cut and wired into cylinders (like a bottle brush), trimmed, and shaped by artisans. The texture of the palm resembles the hairy character of the Sumatran rhino!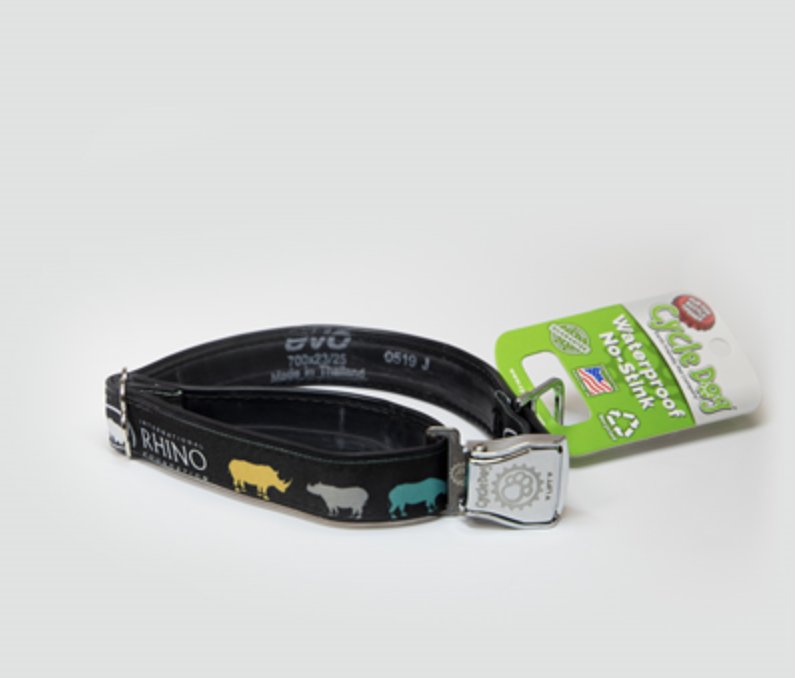 Cycle Dog's No Stink highly durable dog collars are made with upcycled bicycle inner tubes as backing. The Latch Lock airline-style buckle is super tough and secure. Cycle Dog's patented Pup Top bottle opener collar attachment ensures you always have a bottle opener on hand. This design features all five species of rhinos – so you and your pup can help Keep the Five Alive on a walk, at the park, and anywhere you go with your four-legged friends!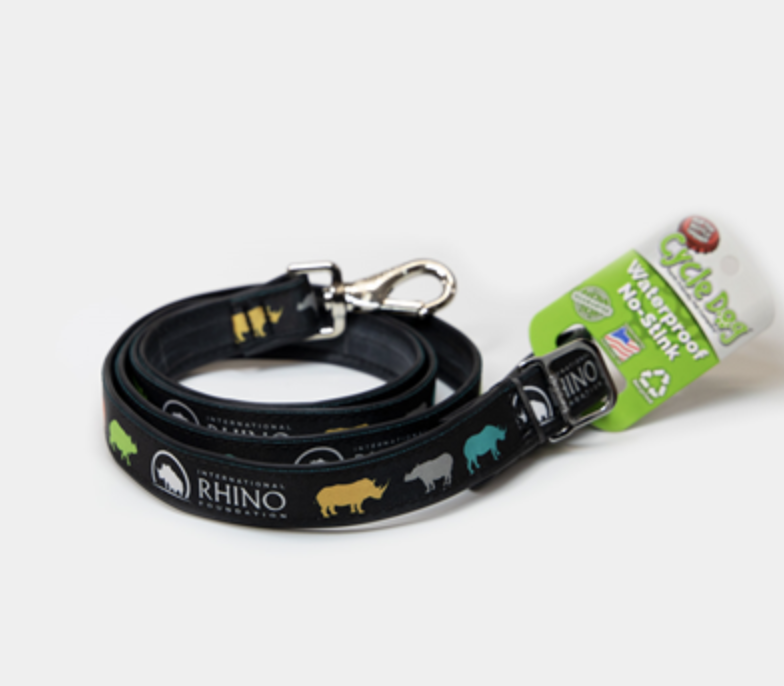 Cycle Dog leashes are made to last with durable yet soft material and metal hardware.
The waterproof backing makes drying off your leash as simple as wiping it off. If you get caught in the rain or drop the leash in a puddle, you won't have to deal with the discomfort of a soggy leash. The leash features a bottle opener on the handle which also serves as a hook for pick-up bags or lights.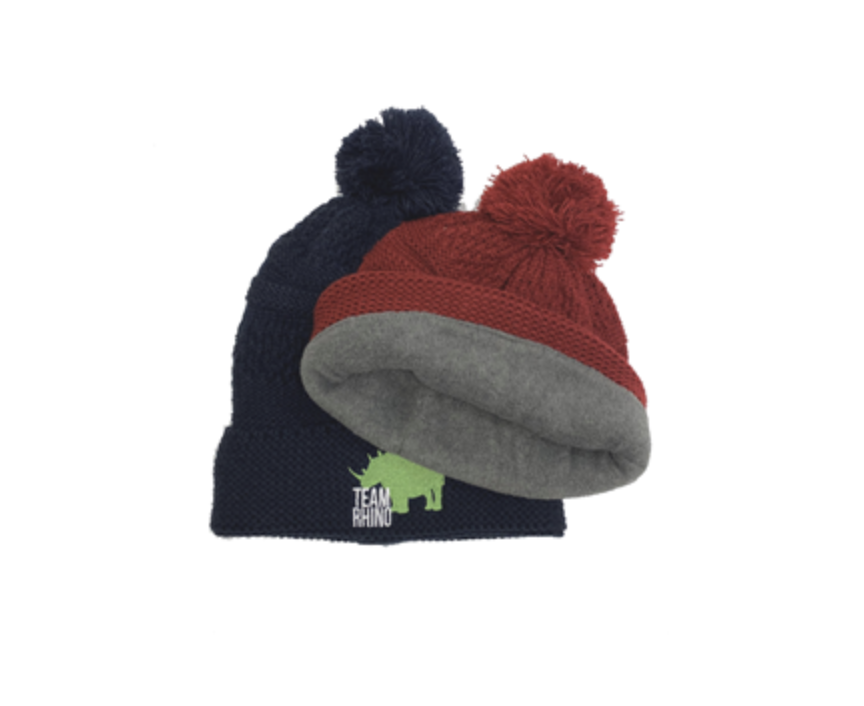 Stay warm this winter with the Cozy Knit Hat. It features a fleece lining and Team Rhino embroidery.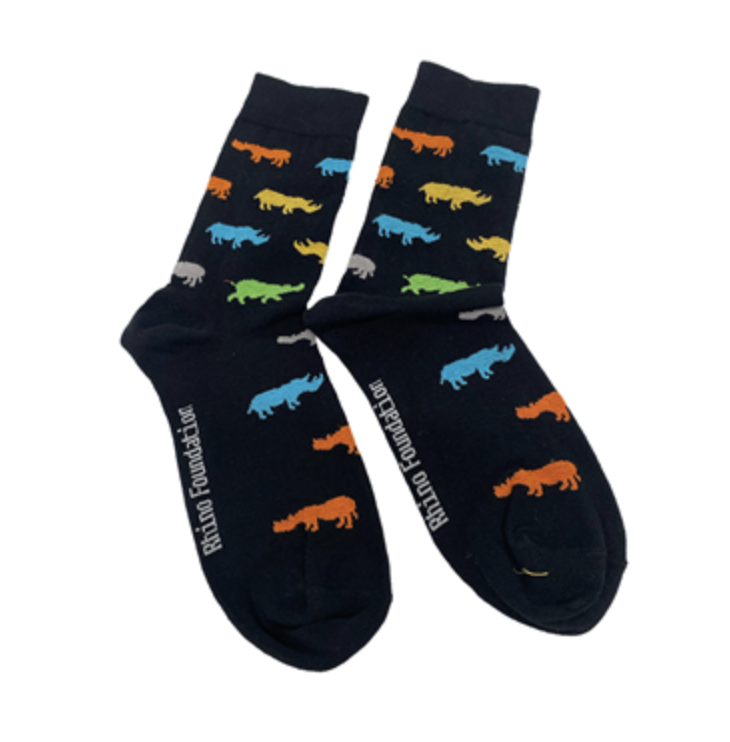 Sport your love of rhinos with these Custom Knitted Socks. All five Rhinos are featured and they are 100% Organic Cotton. Makes a great stocking stuffer!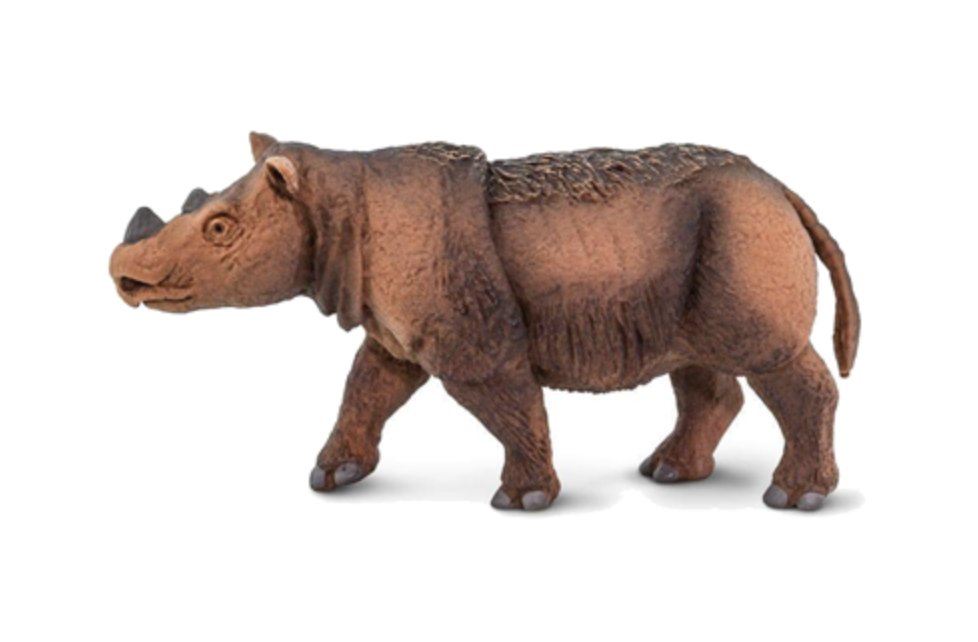 The Sumatran rhino toy figure is 4 ½ inches from nose to tail, and stands just a hair over 2 inches tall. It's a bit longer than a deck of cards on its side and as tall as a credit card. Makes a great stocking stuffer!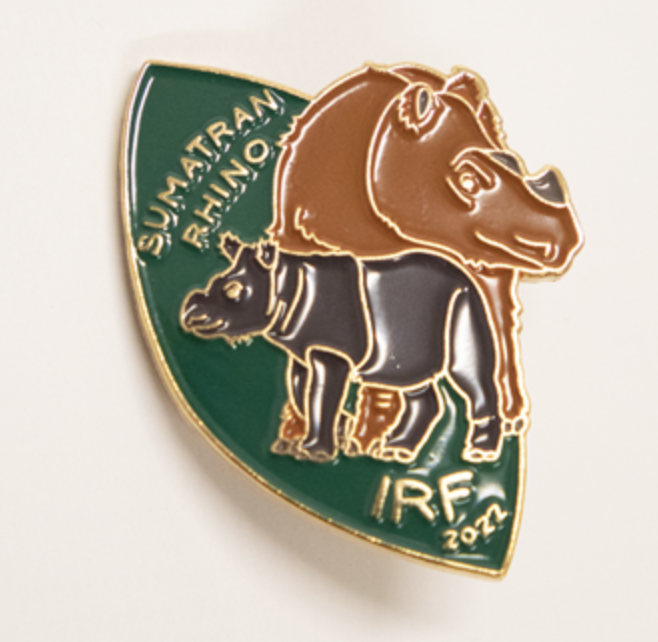 This limited edition enamel pin features a Sumatran rhino and calf like the one born at the Sumatran Rhino Sanctuary on March 24th, 2022. This pin is No. 1 in a series featuring the five species of rhinos. The pin measures 1.5 inches across.
---
PLUS, BRAND NEW IN THE SHOP: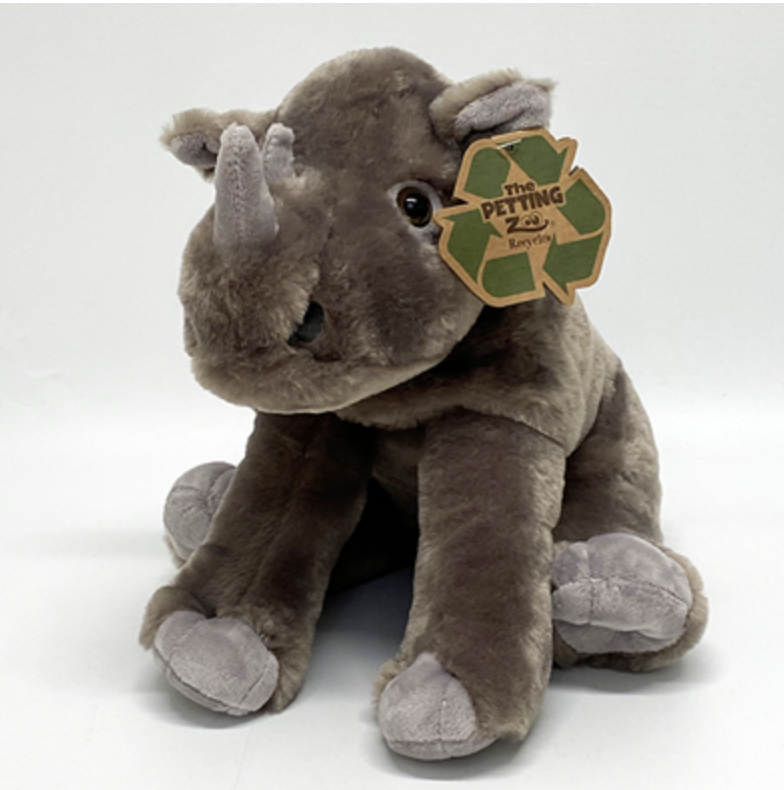 This plush rhino features a wide head and two horns like Africa's southern white rhino. The International Rhino Foundation supports conservation efforts to help save these rhinos from extinction. This plush is made of recycled materials and is 12 inches high.
Check out all of the available items in the Rhino Shop. For delivery by Christmas, be sure to place your order by December 11, 2022 (For custom apparel orders, please order by November 30th to guarantee delivery by Christmas).
You can also shop our alternative holiday gift guide. The alternative (rhino) gift guide is filled with items that don't require any shipping at all, guaranteeing you will have what you need for the holidays. You can ADOPT A RHINO for a loved one, REPLANT A TREE in Indonesia for a Sumatran rhino, FILL A RANGER'S BACKPACK with essential items, or purchase an INVESTIGATIVE KIT for forest guards in India. With each alternative gift, you will receive an immediate email that has a link to a digital package you can then forward to your gift recipient or download and print to give them.
Happy holidays from IRF!