Making A Match for Valentine's Day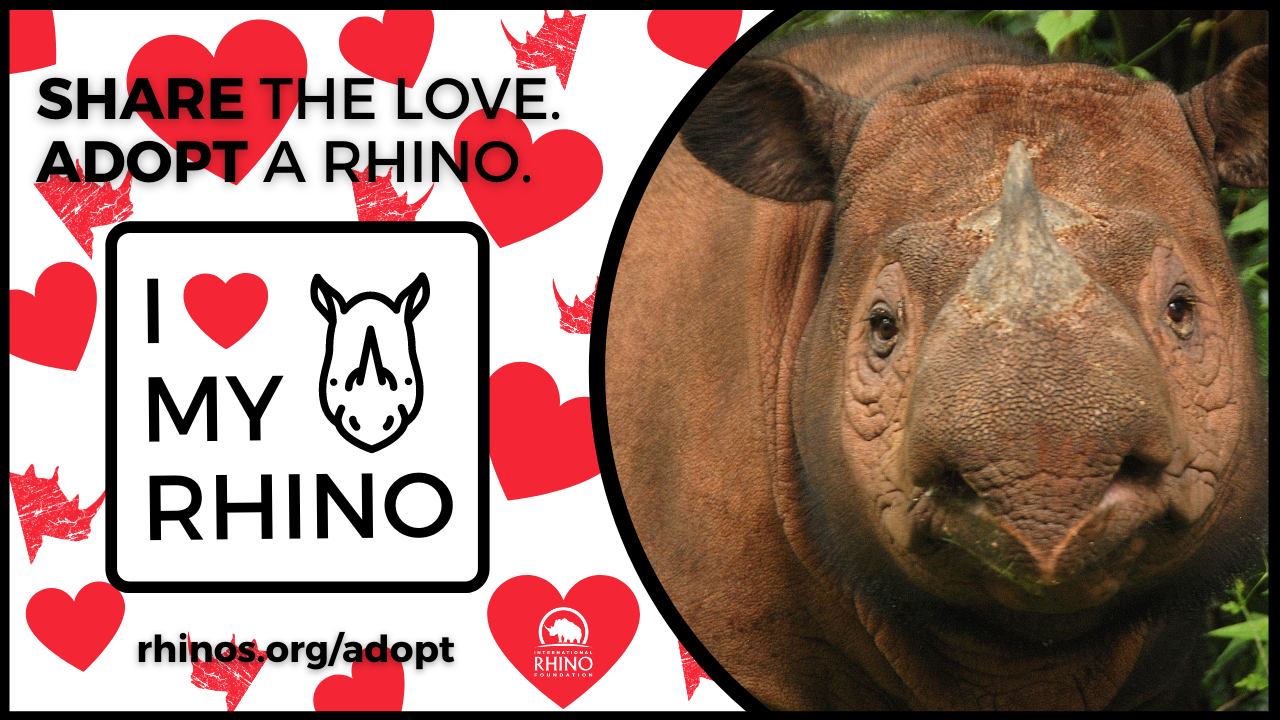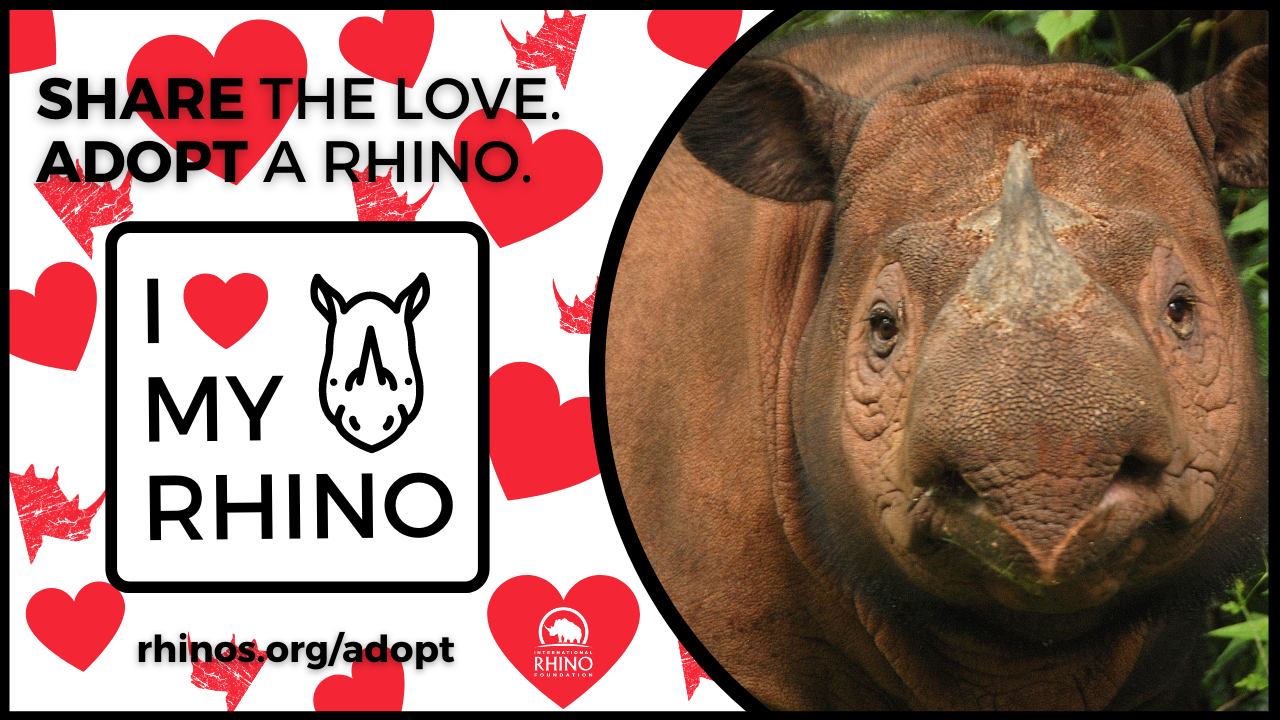 If you are looking for a match for Valentine's, may we suggest a rhino? Or, if you still need a special gift for the rhino lover love of your life, an adoption is an unique gift option.
Here is a handy guide to match the rhino to you or your special one:
Are you a little shy? Do you enjoy long walks? Then Bina is a perfect match for you. She is a little older, having just celebrated her 40th birthday, but is as vibrant as ever. Adopt Bina
Do you make friends easily? Are you curious and social? Rocky could be your soul mate. He gets along easily with others and is always up for a new friend. Adopt Rocky
If patience is a virtue and family means everything to you, then consider Ratu. Can you treat her like a queen? That's what her name means. Adopt Ratu
Does a long bath sound nice after a day exploring the jungle? If you do your own thing and make your own way, then we think Mustofa might be your match. Adopt Mustofa
Are you well traveled? Do you capture the hearts of all you meet with a charming personality. Does a piece of fruit sound good right now? If you answered yes to any of those, then your match is definitely Harapan. Adopt Harapan
Looking for a best friend? Dozer is a rhino's best friend. He is a hard worker, loyal companion and is quick with a smile. If you desire these traits in a match, then consider Dozer the K9. Adopt Dozer
Found your match? Through adoptions, you help provide care and protect rhinos as well as plant new habitat. That's a lot of love and even more impact! 
Protect what you love. Adopt a rhino for yourself or a loved one today!